In October 1998, America's Most Wanted hired me to act as a consultant in its first feature on the Zodiac case, as well as to write the cover story for its magazine Manhunter. The show aired in December 1998 and was its highest rated of the year. Manhunter rapidly sold out. Surprised at the public's enduring interest in the case, AMW quickly developed another television feature, using the FBI's John Douglas to profile Zodiac.
(I took these photos during the Blue Rock Springs and Lake Berryessa reenactments, October 1998.)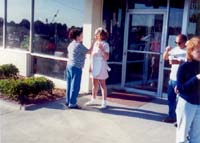 During a break between scenes, the actress
playing victim Darlene Ferrin gets fresh lipstick.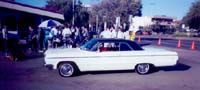 The Zodiac mobile.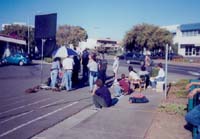 The scenes of Darlene at the restaurant were
shot at Mike's Restaurant in downtown Vallejo.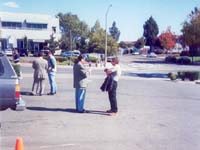 Dean Ferrin, Darlene's husband at the time of her murder, behind the scenes and being interviewed
by a reporter. Dean stayed for several hours,
observing and answering questions.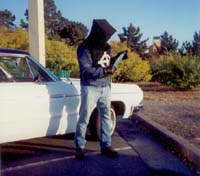 Zodiac was played by Eric Beck.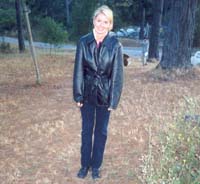 "Cecelia Shepard," 1998.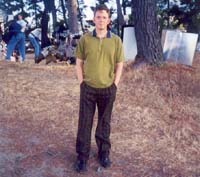 "Bryan Hartnell," 1998.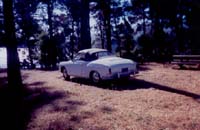 A duplicate of the infamous Karmann Ghia.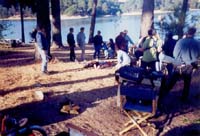 Zodiac to the left, the young couple on the blanket.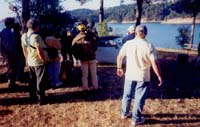 Preparation for the scene where Zodiac writes
on the Ghia door.