By Tom Voigt
Webmaster, Zodiackiller.com
E-mail: tomvoigt@zodiackiller.com

PORTLAND, Ore. -- Long before the existence of current Internet staples such as Facebook, Google and YouTube, Zodiackiller.com was already just a click away. It was March 1998 and the web was a much different place. Most surfers used AOL and paid by the minute. Downloading a simple picture often took forever and the material available online was extremely limited. Want to see a document or record? Click here for the mailing address! Of course, all things Internet are better now. And while I am thankful the days of the web's infancy are long gone, in 1998 I was about to learn that something is lost when something is gained.

Thanks to Zodiackiller.com, in the last 15 years I have met many key players in the Zodiac case. Of those key players, Mike, Ken and Nancy became my friends. They have since passed away. Without Mike, Ken and Nancy, I don't believe this website would be where it is today. I wanted this important anniversary update to be about them.

*San Francisco Police Dept. Inspector Mike Maloney (and his partner, Inspector Kelly Carroll) was the last investigator in his department to really work the Zodiac case. As a result, in 2001 new forensic evidence was uncovered that could one day help identify the Zodiac killer. Maloney retired soon after and immediately became a great source of info for this site, going so far as giving me the scoop of a lifetime that was soon reported around the world by every major news source you can imagine. Most of my contact with Mike was via e-mail, but one night in 2004 he met with a group of us amateur detectives at The Blarney Stone, a bar around the corner from where I was living at the time in San Francisco. Mike was a big, strong guy, dressed in black leather, his long hair pulled back. After retiring from the force Mike decided he wanted to learn to play the bass guitar. He sure looked the part. It was a fun night and Mike generously bought several rounds of beer. He didn't mind answering our questions about the Zodiac case, or listening to our ideas. Mike appreciated what we could contribute. He was good like that. A few years earlier, Mike had taken a major role in a documentary film that was about both the Zodiac case and the amateur detectives like us who were trying to solve it. In March 2007, that film, Hunting The Zodiac, was set to debut at the 4 Star Theater in San Francisco. Mike was scheduled to be one of the featured guests. I had privately seen the film a few months earlier and knew Mike would love it. Plus I was looking forward to seeing him again. Three weeks before the film's debut, I received a call from the filmmaker, John Mikulenka: Mike Maloney had unexpectedly passed away from a heart issue. Six years later, I still can't believe it.

*After retiring from show business, Stan Laurel (of Laurel and Hardy fame) kept his home number listed in local telephone directories; he wanted his fans to be able to contact him. Retired Napa County Sheriff Ken Narlow did the same, but the call he desired was from a serial killer, the Zodiac. That call apparently never came. However, many a time did Ken receive calls from people like me, people wanting to obtain or share information about the Zodiac case. Ken was all ears; he always made time. Once I spoke to him for a good length before learning he was at a cocktail party. Another time, near the end of our call, Ken apologized for talking with his mouth full; he had been in the middle of dinner. Didn't matter, Ken was always there for you. My first meeting with him was at a Lyon's restaurant in Napa. A few years later Ken met with a group of us at a local park. Several times I was a guest in his home, the last such occasion just a few months before he died. Ken had developed cancer and was putting up a great fight, but it was taking its toll and he was very weak. Difficulty walking, wounds on his arms that just wouldn't heal. Still, he had guests and was determined to be a great host, insisting on retrieving wine from the cellar even though he couldn't even stand without assistance; I had to pull him up from the sofa. Some nights, he told me, he was too weak to move, so he would sleep on the floor of the living room. We drank wine and he took me into his office, limping all the way, to find a Zodiac police report he wanted to show me. Up until the very end, Ken never stopped answering that phone. Stan Laurel would be proud.

*Everyone has one of those nutty "a-friend-of-a-friend" stories. Such a situation is how I found Nancy Slover. Ever since I can remember, I had wanted to find Nancy, the Vallejo police dispatcher who spoke with the Zodiac back in July 1969 and then seemed to vanish from the face of the Earth. Finding her was just very important to me, and I didn't really know why. As fate would have it, a woman who once knew Zodiac suspect Arthur Leigh Allen back in the 1970s happened to follow this site. She contacted me and mentioned she was old friends with Nancy. I could not believe my luck. I had Nancy on the phone within the hour! She appeared guarded at first and didn't seem to believe that I had trouble locating her. Nancy actually thought nobody cared enough to find her, ask her questions, get her story. Boy, she quickly learned just how wrong she was. Didn't stop her from teasing me, though. "Now Tom, all you had to do was visit the City Recorder's office and you would have found me right away!" she reminded me often. Well, better late than never and man if we didn't make up for lost time. Nancy became the star of the Zodiac world overnight. Everyone wanted to meet her and she was glad to accomodate, appearing at three public gatherings organized by this site. Nancy's love was her adorable Chiweenie named Chico. On my research trips to the Bay Area I always looked forward to visiting with Nancy at her home in Benecia, walking Chico and having cocktails with Nancy at her favorite hangout, the Vets Hall. Unfortunately, Nancy's considerable health problems continued to mount, to the point she told me she didn't really feel like a person anymore. That was one of the last times I spoke with her. Last March I found myself back in San Francisco, planning to see my friend Nancy among other things. My first morning in The City I awoke to a voicemail explaining that she had died. I haven't been back since. One day I know I'll return to my favorite place, but things will never be the same.

In those good old days I was fortunate to drink beer with Mike, wine with Ken and booze with Nancy. Slow downloads weren't so bad afterall.

1998. Yeah, it was almost that bad.


Mike Maloney, jamming at his place in San Francisco. Circa 2007.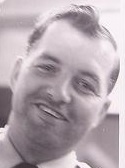 Ken Narlow back in 1960.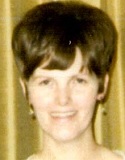 Nancy Slover as she appeared in the 1970s.