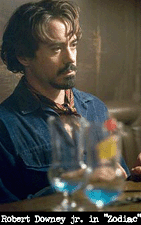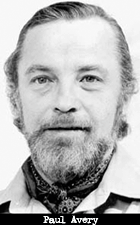 In David Fincher's 2007 release, Zodiac, Robert Downey Jr. portrayed a real-life San Francisco reporter named Paul Avery. Avery, who passed away several years ago, was a big friend to Zodiackiller.com. He worked primarily for the San Francisco Chronicle, the newspaper that received a majority of the letters sent by the Zodiac. One such correspondence, a Halloween card, was addressed specifically to Avery.

Having written many stories about the Zodiac case, Avery became somewhat of an expert. On May 1, 1971, Avery sent a case overview to various law-enforcement agencies investigating the Zodiac's crimes. Below is Page 1 of the overview received by the Vallejo Police Dept. Scroll down for links to the additional pages.

NOTE: Page 1 is difficult to read. However, the rest are in much better condition. Also, the right margin was cut off decades ago during photocopying.