Between February 1972 and December 1973, at least seven young females were murdered in Sonoma County, Calif. Police suspected the same individual(s) was responsible for all of the crimes and suspects ranged all the way from Ted Bundy to the Zodiac killer. The cases remain unsolved.
The first victims were Maureen Sterling and Yvonne Weber, teenagers last seen at a Santa Rosa skating rink on Feb. 4, 1972. Their skeletons were found in a rural area of Sonoma County almost a year later. Other victims included Kim Allen, Jeanette Kamahele, Lori Kursa, Carolyn Davis, and Theresa Walsh.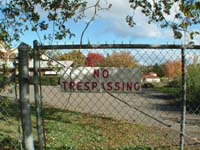 In late 2002, I received an e-mail tip claiming the infamous serial killer Ted Bundy had worked at this now-abandoned company, Electro Vector, in Forestville, Cal. during the early 1970s. Forestville is a short drive from Santa Rosa, where many of the Sonoma County victims were last seen.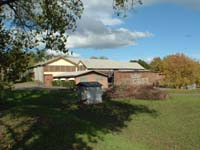 If Bundy did work here, it's a significant detail about the killer's past that somehow managed to escape discovery for several decades. If you have information about Ted Bundy and Electro Vector, please e-mail tb@zodiackiller.com.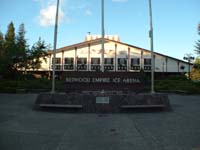 The Redwood Empire Skating Rink in Santa Rosa, where victims Sterling and Weber were last seen.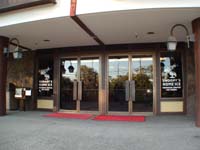 Funded by Sonoma County resident and Peanuts creator Charles M. Schultz (now deceased), the arena was built in 1969.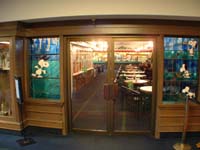 The snack bar inside the arena. A recent visit made it quite obvious the arena has changed little over the past 35 years.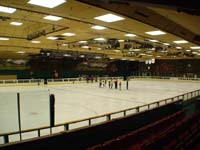 The arena certainly seemed to be a safe environment for kids. If Sterling and Weber met their killer here, he must have fit in quite well to not arouse suspicion.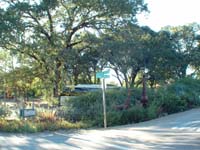 The beginning of Franz Valley Road, located in a very out-of-the-way and secluded area.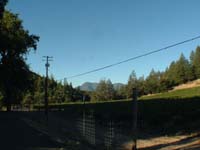 An often-scenic area of Sonoma County, Franz Valley Road doesn't see a lot of traffic from non-residents of the immediate area.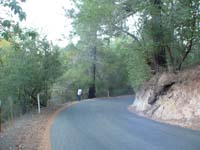 Ed Neil attempts to locate the crime scene at the edge of the winding road.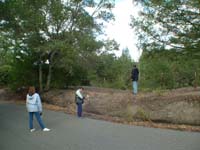 Angela Avey, Ed and Bohemian reporter R.V. Scheide examine the area. Erroneous information contained in police reports and newspaper articles made it very difficult to determine the exact spot where Sterling and Weber were found.

-- BONUS VIDEO --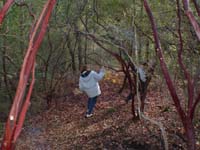 A trail leading to the creek below Franz Valley Road where the girls' bodies were found.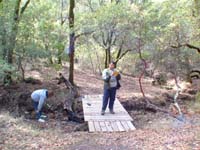 Conflicting information made it impossible to determine exactly where the girls were found. However, it wasn't far from this spot.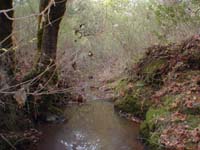 The creek below Franz Valley Road.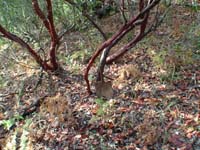 R.V. spotted this extremely old and rusty broken shovel.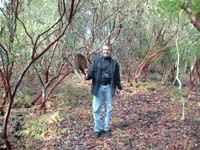 R.V. holds the shovel. We couldn't help but wonder if it had been used by the killer.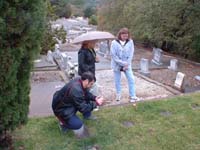 Ed and Angela are joined by Sandy Betts at the final resting place of Maureen Sterling and Yvonne Weber.