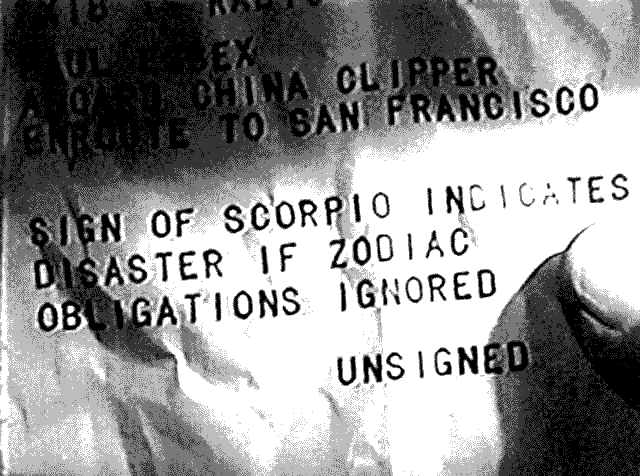 In this 1939 film, the villain is called Zodiac. He sends messages to his victims
(such as featured above), and enjoys taunting the police. One of his pursuers is a
reporter for the San Francisco Chronicle.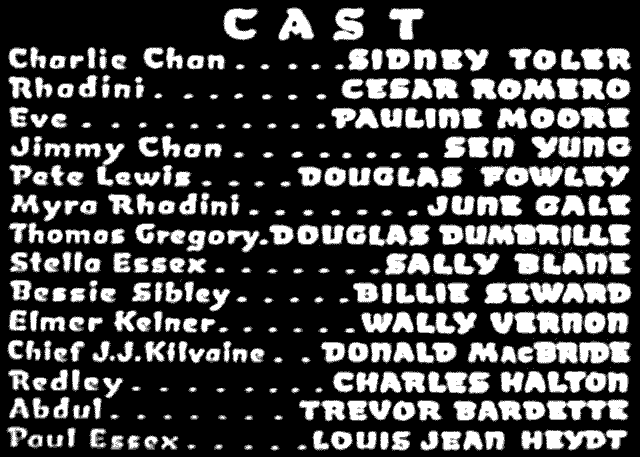 The mysterious Zodiac turns out to be Cesar Romero's character named Rhadini. Was the real Zodiac killer inspired by this film?
In 1967, not long after the still-unsolved murder of student Cheri Jo Bates, a desk at Riverside City College in Riverside, Calif. was found with a morbid poem scratched into the surface. The writing was suspected of being Zodiac's. The poem was signed "rh."
Perhaps, as in "rhadini?"