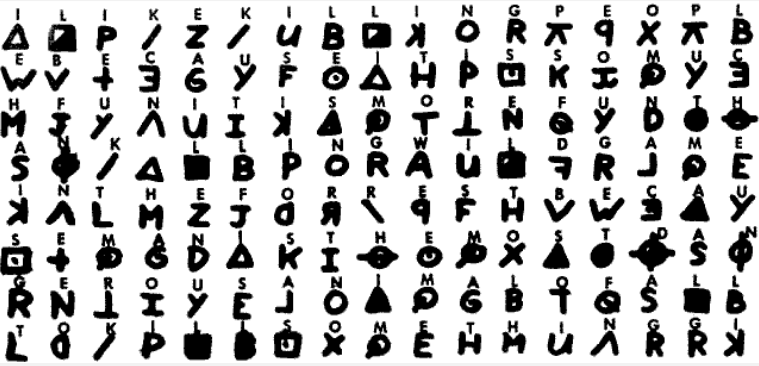 The Zodiac Letters Are Available To Read
One of the biggest clues about the Zodiac Killer case we have access to today are the letters and ciphers written by the Zodiac himself. His 1960s and 1970s killing sprees are decades behind us, but many are still dedicated to investigating the Zodiac and his letters in hopes that they could reveal some yet unknown truths about the Zodiac Killer case.
The Zodiac's L.A. Times Letter
While the Zodiac would often send his letters to The San Francisco Chronicle, he did at times send his letters elsewhere, too. On March 13, 1971, he sent his letter to The Los Angeles Times. At the end of the letter, he even acknowledges that this is a slight deviation from what had become his norm by explaining his choice. He says that the reason he chose to write to The Times is that they "[won't] bury [his letter] on the back pages like some of the others." 
The first part of his letter is much in line with previous letters he had sent up to this point. He mocks the police, calling them "Blue Meannies [sic]" and insists they need to "get off their fat asses" if they ever hope to catch him. He claims that although they have found some evidence of his "riverside activity" they have not found all of it. In fact, according to him, the police only found "the easy ones."
How many more victims might the Zodiac have left in the Riverside area that were never found by the police? Did he truly have many more victims in the area, or did he only say so to make his readers unsettled and frightened?
Learn More About The Zodiac Killer Today
Voigt's Zodiac Killer: Just the Facts is a valuable read for those interested in the facts of the Zodiac Killer case. Read police reports, Zodiac letters, and ciphers in chronological order, or use the easily searchable index to find the information you want to read first.
Information Gathered From the #1 Zodiac Killer Website
Tom Voigt is responsible for the creation, curation, and editing of the #1 Zodiac Killer website, Zodiackiller.com. Launched in 1998, Zodiackiller.com remains the ONLY Zodiac Killer website recognized by law enforcement. To learn more about the release of Zodiac Killer: Just the Facts, as well as other information about the Zodiac Killer case, visit Zodiackiller.com today.