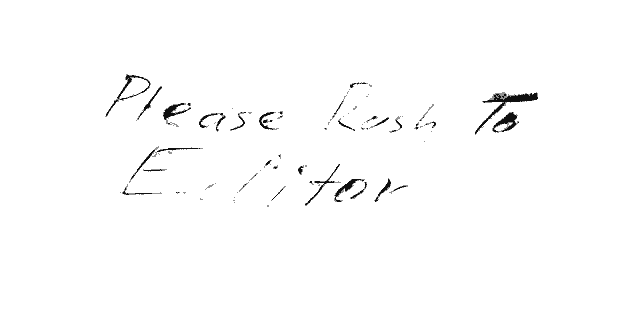 The Zodiac Killer Left Behind Clues To His Identity
The Zodiac Killer case has gone unsolved for more than 50 years now. His killing spree across Northern California in the 1960s and 1970s still haunts the minds of many. That is the reason many people stay so dedicated to the study of the Zodiac Killer case. Perhaps answers about the Zodiac Killer case can still be revealed – and perhaps the words left behind by the Zodiac himself hold the clues to his identity.
What Did The Zodiac Killer Have To Say?
When someone does something bad, something that breaks the rules of polite society, it's often met with a lack of comprehension on the part of those affected by it. When someone behaves badly, we might ask "what do you have to say for yourself?"- by which we often mean "how can you defend what you have done?"
The Zodiac Killer had much to say for himself, though none of it included a defense of his actions or any sign of contrition or regret. The Zodiac's letters are infamous. In them, he not only reveals his twisted motives for murder – he would also frequently tell of his plans for future crimes and make threats to the police forces and the public alike.
You can read for yourself what the Zodiac had to say for himself. Although the contents of his letters can be rather upsetting, there may be hope in those letters, too. The Zodiac's identity may finally be revealed through the study of his letters and ciphers. Only time will tell.
Read More Of The Facts Of The Zodiac Killer Case
Tom Voigt's Zodiac Killer: Just the Facts includes the relevant facts of the Zodiac Killer case. Chronologically ordered Police reports, the Zodiac's letters, and the Zodiac's ciphers can be read through easily. You can also use the book's easily searchable index to find or return to particular information.
Information Gathered From the #1 Zodiac Killer Website
Tom Voigt is responsible for the creation, curation, and editing of the #1 Zodiac Killer website, Zodiackiller.com. Launched in 1998, Zodiackiller.com remains the ONLY Zodiac Killer website recognized by law enforcement. To learn more about the release of Zodiac Killer: Just the Facts, as well as other information about the Zodiac Killer case, visit Zodiackiller.com today.