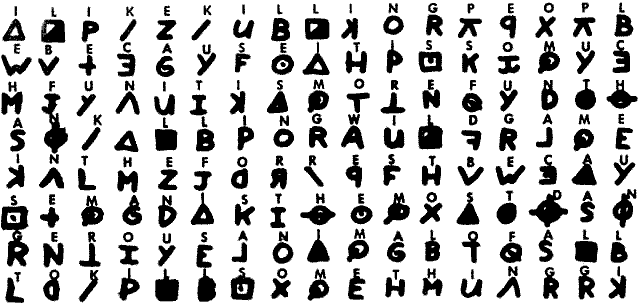 Do You Think The Zodiac Killer Case Can Be Solved?
The Zodiac Killer case is arguably one of the most well-known serial killer cases in the world. Although the Zodiac himself has not been heard from since his activity in Northern California in the 1960s and 1970s came to a halt, people in various parts of the world continue to study this cold case. Do you believe it can still be solved?
The Clues Left Behind By The Zodiac
For those who continue to examine the facts of the Zodiac Killer case, there are many things to consider. People study the Zodiac's known victims, the popular Zodiac suspects, the details of the crimes, the locations of the crimes, and so on. Perhaps the most telling clues in the Zodiac Killer case, however, are the clues the Zodiac himself willingly left in his letters and ciphers.
Read The Infamous Zodiac Killer Letters
The efforts of citizens and individuals have played an important role in some of the discoveries that have been made about the Zodiac Killer case over the past several decades. That's why here at zodiackiller.com we believe it's important that the public has access to information about the case – including the infamous Zodiac Killer letters. Through reading the Zodiac's letters, readers can discover much about his personality, his goals, and his motivations. These letters may even hold the key to discovering his identity.
Get More Zodiac Facts When You Read Zodiac Killer: Just The Facts
Get your copy of Tom Voigt's Zodiac Killer: Just the Facts soon! This book includes a chronological list of only the facts involved in the Zodiac Killer case – including police reports, letters, and ciphers. The easily searchable index lets you find specific information quickly and easily.
Information Gathered From the #1 Zodiac Killer Website
Tom Voigt is responsible for the creation, curation, and editing of the #1 Zodiac Killer website, Zodiackiller.com. Launched in 1998, Zodiackiller.com remains the ONLY Zodiac Killer website recognized by law enforcement. To learn more about the release of Zodiac Killer: Just the Facts, as well as other information about the Zodiac Killer case, visit Zodiackiller.com today.