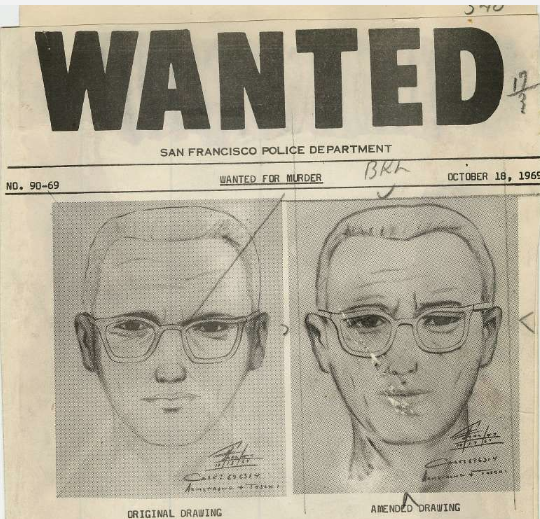 Who Was The Zodiac Killer? 
The mystery of the Zodiac Killer's identity still hangs over our heads, decades after his killing spree in Northern California. Although his true identity has yet to be unveiled, the heinous crimes he committed are far from forgotten. In fact, there are still those – authorities and civilians alike – who hope that one day we will know who the Zodiac really was.
Who Was Arthur Leigh Allen?
One of the most famous suspects in the Zodiac Killer case was Arthur Leigh Allen. Suspicious behavior as well as a number of seeming coincidences have kept Allen as one of the primary suspects, even years after his death. Allen was arguably made even more famous as a Zodiac suspect due to the fictionalized version of himself in the 2007 film Zodiac. But who was Arthur Leigh Allen really? What do we know about him?
We know that in 1966, he was an elementary school teacher. That same year, he hinted that he was near the location of Cherri Jo Bates' murder shortly after it happened. Two short years later, Allen was fired from his school teacher job for molesting a student. He was forced to move back home with his parents at 32 Fresno St. in Vallejo. According to those who knew him, he had a difficult relationship with both his parents.
We also know that Allen had peculiar interests that only made him more suspicious. In 1969, Allen made claims to his friend Don Cheney under the guise of writing a novel that Cheney later reported to the police. These claims included claims that he (or the hypothetical character of his novel) would kill couples, taunt the police with letters, call himself "Zodiac," wear makeup to change his appearance, etc. He also discussed with another friend his fascination with the concept of hunting people – a sentiment the Zodiac later writes about in his letters.
Allen died in 1992 of natural causes. Doubtless, there is much we don't know about Arthur Leigh Allen – including if he truly was the Zodiac or if he was just a rather disturbed individual. Given his peculiarities, however, it's little wonder that still today people wonder if he truly was the Zodiac.
Information Gathered From the #1 Zodiac Killer Website
Tom Voigt is responsible for the creation, curation, and editing of the #1 Zodiac Killer website, Zodiackiller.com. Launched in 1998, Zodiackiller.com remains the ONLY Zodiac Killer website recognized by law enforcement. To learn more about the release of Zodiac Killer: Just the Facts, as well as other information about the Zodiac Killer case, visit Zodiackiller.com today