Dec. 20, 2011) On this 43rd anniversary of the Zodiac's attack on Lake Herman Road near Vallejo, Calif., I've added a comprehensive collection of vintage newspaper articles detailing the double murder. Click here to read and discuss.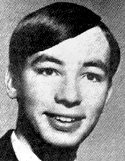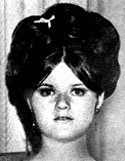 ---
Sept. 1, 2011) As we enter the anniversary month of the Zodiac's 1969 attack at Lake Berryessa, I have received news of an exciting development:

————————————————–
"Mr. Voigt,

My partner, Detective Shulman, said he would let you know once we got to the Cecelia Shepard case. We have reviewed the case completely and sent all of the evidence we have to the California DNA laboratory in Richmond. We do not expect to have any results back for some time. Routinely, the turnaround time for cases like this is measured in months if not years.

— REDACTED INFO —

Thank you for the access to your site. It has proven valuable for vetting out some of the theories we have received. We hope you will continue to allow us to view your research.

Thank you again for your assistance!

Detective Patrick McMahon

Napa County Sheriff's Department

Cold Case Unit"
————————————————–

Discussion of this development can be found at the Zodiackiller.com message board.
---
July 5, 2011) It's my pleasure to yet again share an exclusive and never-before-seen Zodiac case document. This time, it's a 1971 Zodiac PERT chart, as prepared by the California Department of Justice. Until now, the chart was only available to police. One of the more interesting tidbits contained in the chart is the revelation that Zodiac rode in the front seat of victim Paul Stine's cab, as discussed here. (For decades it was believed he sat in the back.) For discussion of the PERT chart, click here.
— CLICK IMAGE BELOW TO VIEW EXCLUSIVE ZODIAC PERT CHART —
(PDF | 1.1 MB) For best results, zoom to 150% or more.

---
Feb. 19, 2011) Tonight's episode of America's Most Wanted featured a photo of Zodiac victim Darlene Ferrin that was first seen here at Zodiackiller.com last November. Pictured with Ferrin is a man of unknown identity. Click the image below for a huge version, and if you recognize the man, please contact me: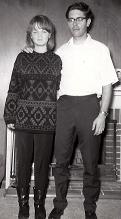 > A full-length documentary about the unsolved 1963 murders of possible Zodiac victims Robert Domingos and Linda Edwards is now available to watch online for free. The film, which is the work of John B. Averitt Ph.D., a former classmate of the victims, can be found at this link.
---
Jan. 31, 2011) At the end of January 1974, almost exactly 37 years ago, the Zodiac mailed a letter in which he seemed to claim 37 victims. It was the first Zodiac letter in nearly three years and its arrival sparked a renewed attempt by San Francisco police to catch him. To mark the occasion, I have updated the Zodiac Magazine Rack with a story about the investigation from the April 1974 issue of San Francisco Magazine.

> Click the image below for an amazing late-1960s aerial view of the neighborhood in San Francisco where the Zodiac killed cab driver Paul Stine: