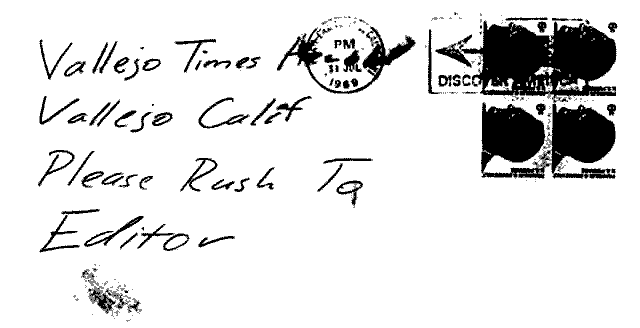 The Zodiac Killer's Identity Remains Unknown 
The Zodiac Killer's horrendous crimes of the 1960s and 1970s are still well-known today. If the Zodiac's word is to be believed, he committed many more crimes than were ever officially linked to him. Given the nature of his crimes and the way in which he mocked the public through terrifying letters, it is little wonder many citizens remain dedicated to uncovering the last mysteries of the Zodiac Killer case – including the identity of the Zodiac himself.
How Often Was The Zodiac Killer Almost Caught?
Given the Zodiac's frequent crimes and his bragging letters, one has to wonder how often he might have been caught if things had just gone slightly differently. In his letters, he references speaking directly to the police near the scene of a crime at least once. How many other times might he have been close to being caught only for him to slip away?
Was The Zodiac Almost Caught Mailing A Letter?
If you believe Arthur Leigh Allen to be the Zodiac, as many do, then it may surprise you to learn that the Zodiac might have almost been caught on his way to mail one of his famous letters. As our own Tom Voight explains in "Nobody Called Him Arthur: Pleasanton," the Zodiac was known for mailing his letters from within the city of San Francisco. However, after 14 straight letters mailed from 1969 through 1970, the Zodiac broke his pattern. On March 13th, 1971, his letter was marked from Pleasanton California.
What does that have to do with Allen? Watch the video to learn more.
When you're ready to read more Zodiac Killer facts, try Tom Voigt's Zodiac Killer: Just the Facts. You can read chronologically through police reports, Zodiac letters, and Zodiac ciphers, or use the easily searchable index to find particular information.
Information Gathered From the #1 Zodiac Killer Website
Tom Voigt is responsible for the creation, curation, and editing of the #1 Zodiac Killer website, Zodiackiller.com. Launched in 1998, Zodiackiller.com remains the ONLY Zodiac Killer website recognized by law enforcement. To learn more about the release of Zodiac Killer: Just the Facts, as well as other information about the Zodiac Killer case, visit Zodiackiller.com today.