On Dec 11, 2020, David Oranchak posted on his YouTube channel that he and two other members of an international code breaking team had cracked the infamous Zodiac Killer 340 cipher… a cipher named for its 340 cryptic characters (see below).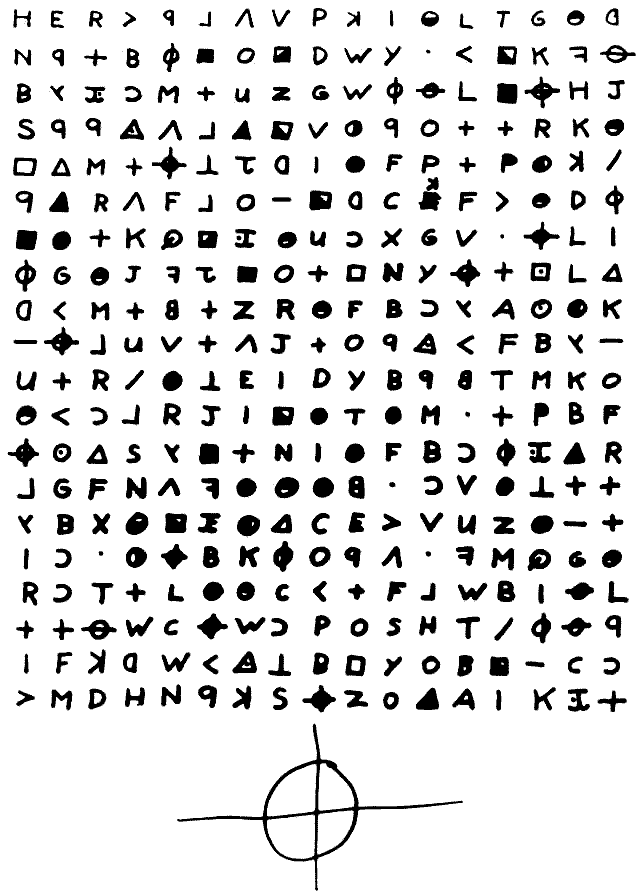 The 340-character cipher was mailed to the San Francisco Chronicle on Nov 8, 1969. The letter was postmarked from San Francisco, California.
According to David Oranchak, with the help of Sam Blake (Australia) and Jarl Van Eycke (Belgium), a breakthrough was made on Dec 3rd 2020 and by December 5th the team submitted the Zodiac Killer 340 cipher solution to the FBI. The solution below.
I HOPE YOU ARE HAVING LOTS OF FUN IN TRYING TO CATCH ME THAT WASNT ME ON THE TV SHOW WHICH BRINGS UP A POINT ABOUT ME I AM NOT AFRAID OF THE GAS CHAMBER BECAUSE IT WILL SEND ME TO PARADICE ALL THE SOONER BECAUSE I NOW HAVE ENOUGH SLAVES TO WORK FOR ME WHERE EVERYONE ELSE HAS NOTHING WHEN THEY REACH PARADICE SO THEY ARE AFRAID OF DEATH I AM NOT AFRAID BECAUSE I KNOW THAT MY NEW LIFE IS LIFE WILL BE AN EASY ONE IN PARADICE DEATH
Below is David Oranchak's video followed by the top three You Tube reactions.
David Oranchak's Announcement Video
Top 3 YouTube Responses
Here at ZodiacKiller.com you can find all the letters from the zodiac killer click for the hi-res versions here. Click for full chronology of letters.
Do you have a tip. No detail is too small. Please contact me.