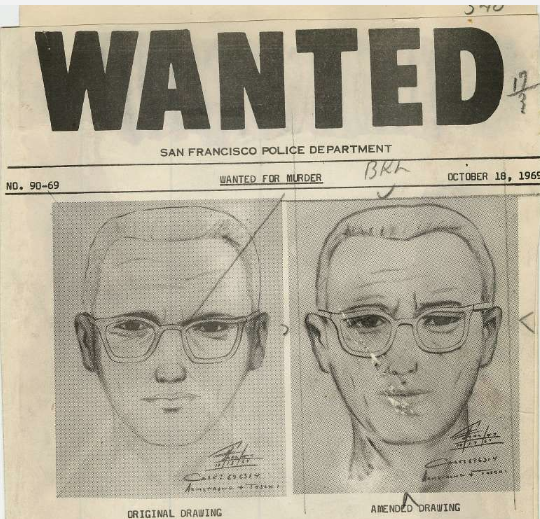 The Question Of The Zodiac Killer's Identity
Who is the Zodiac Killer? This question has been on the minds and lips of many over the past several decades. During and after the Zodiac's 1960s and 1970s killing spree across Northern California, countless people – including both police forces and concerned civilians – dedicated themselves to trying to figure out who the Zodiac really is. However, the question of his identity remains a mystery.
Can The Zodiac Killer Be Identified?
Although it has been decades since the Zodiac struck terror into the hearts and minds of the public, many are still dedicated to learning all they can about the Zodiac Killer case in order to eventually identify the Zodiac. Can he be identified? What clues will lead to his identification?
Study The Victims
The Zodiac Killer has seven confirmed victims – including David Faraday, Betty Lou Jensen, Darlene Ferrin, and more. Through studying the assault and murder these victims suffered, we can come closer to identifying the Zodiac.
Study The Suspects
While there have been many Zodiac suspects, the four most well-known suspects are Arthur Leigh Allen, Richard Gaikowski, Rick Marshall, and Lawrence Kane. Could the Zodiac really have been Arthur Leigh Allen or one of these other suspects? By studying the known facts about these suspects, we may come closer to an answer.
Study The Letters
Of course one of the biggest clues we have to the Zodiac Killer's identity are the letters he himself wrote. The Zodiac's letters and ciphers may be the key to understanding who he was.
Study The Facts With Zodiac Killer: Just the Facts
Want to learn more Zodiac Killer Facts? Get yourself a copy of Tom Voigt's Zodiac Killer: Just the Facts. Police reports, letters, and ciphers – all relevant to the Zodiac Killer case – are included in chronological order along with an easily searchable index.
Information Gathered From the #1 Zodiac Killer Website
Tom Voigt is responsible for the creation, curation, and editing of the #1 Zodiac Killer website, Zodiackiller.com. Launched in 1998, Zodiackiller.com remains the ONLY Zodiac Killer website recognized by law enforcement. To learn more about the release of Zodiac Killer: Just the Facts, as well as other information about the Zodiac Killer case, visit Zodiackiller.com today.