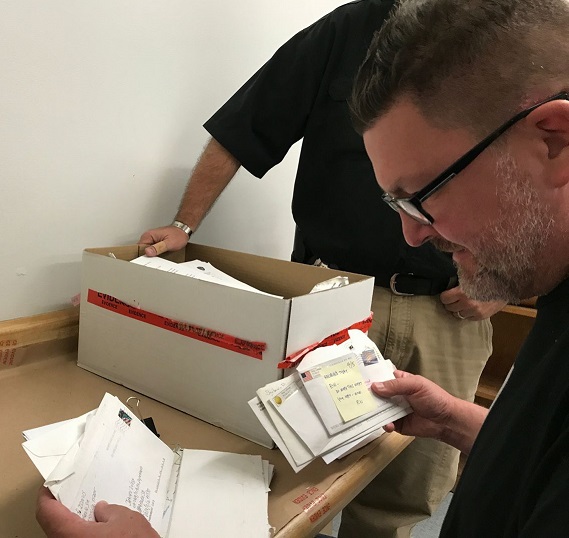 When Will The Zodiac Killer Case Be Solved?
It's been more than 50 years now since the Zodiac Killer began his horrific killing spree in Northern California, starting in the late 1960s. Although the case is now several decades old, we continue to uncover new information bit by bit. There are many who still hope that one day, we will solve the final mysteries the Zodiac Killer left behind.
How Can I Find The Latest Zodiac Killer News?
Are you interested in following the latest news on the Zodiac Killer case? Do you want to know where you can tune in to learn any of the latest updates? The good news is you're in the right place! Zodiackiller.com has multiple ways to keep you up-to-date on any breakthroughs in the Zodiac Killer case.
The Zodiac Killer News Page
Zodiackiller.com has a news page right here on the website, where you can read about any of the latest news that is relevant to the Zodiac Killer case.
The Zodiac Killer YouTube Channel
You can also get updates on any breakthroughs in the case if you follow the Zodaickiller.com YouTube channel, where Tom Voigt regularly posts updates.
Visit The Zodiackiller.com Discord Server
The Zodiackiller.com Discord server is yet another place to stay up-to-date on the latest Zodiac Killer news – and to discuss that news with other interested parties. You can find the link to join on the front page of Zodiackiller.com.
Read Zodiac Killer: Just the Facts
Do you need a refresher on the facts of the Zodiac Killer Case? Tom Voigt's Zodiac Killer: Just the Facts provides a chronological look at the facts – the police reports, the Zodiac's letters, and his ciphers. You can quickly find the information you want to read with the easily searchable index. Get your copy soon!
Information Gathered From the #1 Zodiac Killer Website
Tom Voigt is responsible for the creation, curation, and editing of the #1 Zodiac Killer website, Zodiackiller.com. Launched in 1998, Zodiackiller.com remains the ONLY Zodiac Killer website recognized by law enforcement. To learn more about the release of Zodiac Killer: Just the Facts, as well as other information about the Zodiac Killer case, visit Zodiackiller.com today.