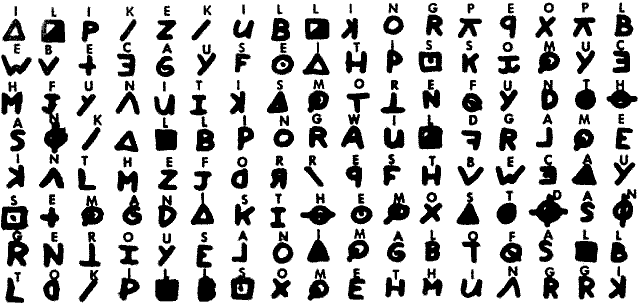 Is It Possible For The Zodiac To Be Identified?
Decades after the murders, the letters, and the ciphers, many people across the world are still dedicated to uncovering the truth behind the Zodiac Killer mystery. After spending the late 1960s and early 1970s terrorizing the people of Northern California, the Zodiac seems to have dropped off the face of the earth. Are the clues he left behind from his decades-old crimes enough to identify him now?
Are You Interested In Talking About Zodiac Killer Facts And Trivia?
If you're fascinated by the mysteries surrounding the famed Zodiac Killer, you're not alone. In fact, there are many like-minded people who are interested in discussing and debating the facts surrounding this particular case. Perhaps you're interested in studying the suspects. Maybe you'd like to know more about the victims. Maybe you want to pour over the ciphers the Zodiac left behind with like-minded people.
Tom Voigt is now providing a new space for those interested in discussing the Zodiac Killer case. You can now join the Zodiackiller.com official discord chat! This chat went live just last month. Be sure to join soon so you don't miss out on the discussions being had there!
You can find the link the to Zodiackiller.com discord chat on the official Zodiac Killer Youtube channel. We look forward to seeing you there!
Want To Learn More About The Zodiac Killer?
If you're new to learning about the Zodiac Killer case, perhaps you'd like an easy way to brush up on Zodiac Killer facts. Tom Voigt's Zodiac Killer: Just the Facts can help you with just that. Tom's book features police reports, letters, and ciphers – all placed in chronological, easy-to-follow order – as well as an easily searchable index. Get your copy soon!
Information Gathered From the #1 Zodiac Killer Website
Tom Voigt is responsible for the creation, curation, and editing of the #1 Zodiac Killer website, Zodiackiller.com. Launched in 1998, Zodiackiller.com remains the ONLY Zodiac Killer website recognized by law enforcement. To learn more about the release of Zodiac Killer: Just the Facts, as well as other information about the Zodiac Killer case, visit Zodiackiller.com today.