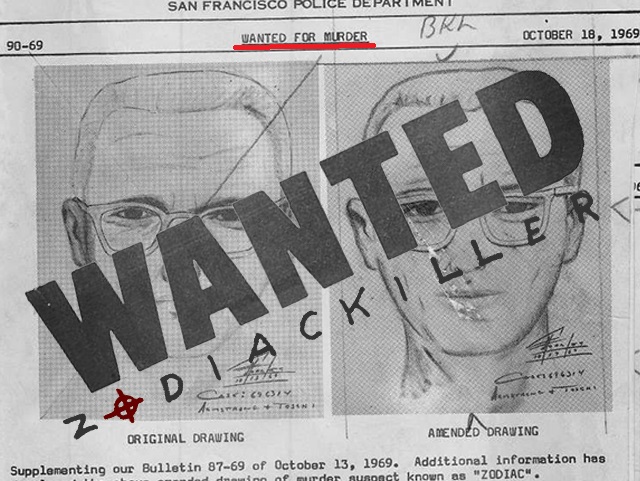 Will The Final Zodiac Killer Mysteries Be Solved?
The serial killer who later named himself the Zodiac began his serial killing spree in Nothern California in the late 1960s and continued through the early 1970s. Although it has been decades since anyone has heard from him, people all over the world are still dedicated to uncovering the mysteries he left behind. One can only wonder how far we are from solving those final mysteries now, more than 50 years after he claimed his first victims.
Are You Dedicated To Studying The Zodiac Killer Case?
According to the FBI, as recently as this year – 2022 – "The FBI's investigation into the Zodiac Killer remains open and unsolved." Authorities and citizens alike remain dedicated to studying and investigating this decades-old case. It is of course worth mentioning that some of the most notable breakthroughs in the Zodiac Killer case were thanks to the efforts of concerned citizens. In fact, both of the two solved Zodiac ciphers were cracked not by authorities, but by amateurs.
The Zodiackiller.com Discord Server Is Live
If you, like many others, are interested in continuing to study the Zodiac case, follow updates, and discuss the old and new information with others who share an interest in the Zodiac Killer case, feel free to join the Zodiackiller.com Discord channel! You can find the link to join the server on the front page of Zodiackiller.com.
Easily Refresh Yourself On Zodiac Killer Facts With Zodiac Killer: Just the Facts
Tom Voigt's Zodiac Killer: Just the Facts provides a thorough run-down of the facts of the Zodiac Killer case – including the Zodiac's letters and ciphers as well as police reports attached to the case. Read the information in chronological order or use the searchable index to pinpoint the information you want.
Information Gathered From the #1 Zodiac Killer Website
Tom Voigt is responsible for the creation, curation, and editing of the #1 Zodiac Killer website, Zodiackiller.com. Launched in 1998, Zodiackiller.com remains the ONLY Zodiac Killer website recognized by law enforcement. To learn more about the release of Zodiac Killer: Just the Facts, as well as other information about the Zodiac Killer case, visit Zodiackiller.com today.